Home and Landscape Design Package
Our signature niche is our team approach to designing our clients' home and landscape, together, from start to finish.  We know people build in Central Oregon for the lifestyle, for those 300 days of sunshine, for those late nights under the stars around the backyard fire pit and family holiday gatherings where no one leaves the kitchen!  We don't have one architectural style that best suits us; we really enjoy creating a unique look for each client.  We won't sell your design; you're not going to see your custom home down the street with a different roof or different shaped windows.  When you work with us we are going to think of how to best meet your goals, how to blend in with your neighborhood, how to find value in your property, what contractor you're working with, grading and drainage concerns, how you plan to live in and out of your home, we are going to listen to you and work to help you create your dream home that fits your lifestyle!
We find that working on the landscape design alongside the home design you get two designers looking at the whole project, the whole time.  We both listen to your goals and work together to blend your home with your outdoor living spaces and landscape.  All too often people don't consider the landscape at the front end of a project, it gets forgotten about, the budget gets cut to an unrealistic number, and opportunities get missed if the landscape design is left until the end of the project.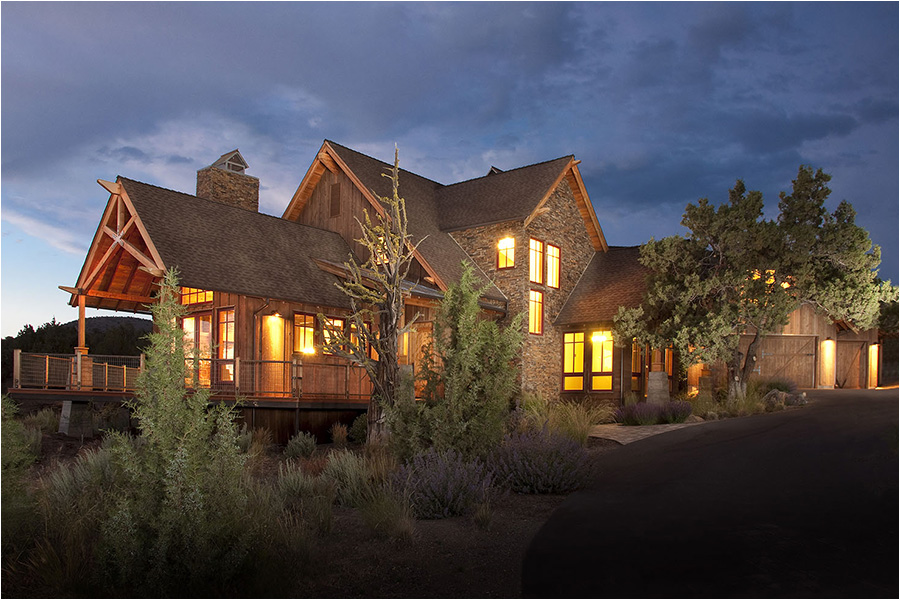 Custom Home Design
Our designs are inspired by the character of your property and your personal visions. This is what custom home design is all about. We take the time to walk your property in search of the best views, relevant topography features, and potential screening points and to see why you bought your lot in the first place. During the Schematic Design process we put pencil to paper, literally. We sketch out big ideas and bring them down to conceptual ideas to share with you while combining our creative process with your original vision. Design Development brings time to enhance the chosen options through our research, your input and you start to see your project come to life with our 3D detailed computer models.
Once we've completed the major changes we will take you through the Construction Drawing phase of the project where we lay out our eye for detail to make sure all of the information you and your contractors will need to build, are there. We take you through any Architectural Review Submittals, Engineering Selections, Building Permit Submittal and questions along the way during construction. (we've been known to work on remodel projects as well, bringing new life and purpose to aging structures in the same way we work through a full Custom Home Design)
Find our custom home design work in Central Oregon areas such as Bend, Redmond, Sisters and other outlining areas.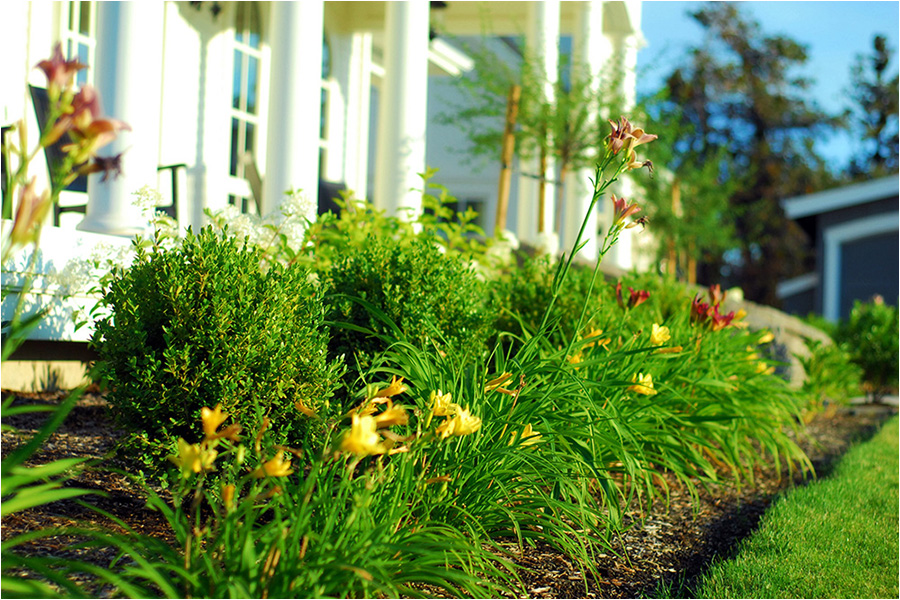 Custom Landscape Design
Our inspiration and expertise comes from years of experience in celebrating the Central Oregon experience. We focus on creating spaces that are beautiful, creative and sustainable. We thrive on understanding your vision of custom landscape design. We are known for creating spaces you like to look at from the inside out!
Our Landscape and Irrigation Designs are done on the computer, are in full color and are easy to read! We cover all of the information you or your tradesman will need to install our creation, we work with you on all things outdoors! Plant selection, layout, hardscape, low voltage lighting, water features, fire pits and places, outdoor kitchens, pergolas, fence designs, grading and drainage concerns – all with real world experience to eliminate the guess work! We will see you through any Architectural Review Submittals and refer you to our team of trusted local Landscape Contractors. If you're more of a DIY type we will connect you with resources to gather your materials and help guide you with selecting what to do first. We have a solid commercial Landscape Design background as well, working on projects like: golf course resort entries, auto dealerships, assisted living facilities, banks, restaurants, commercial campuses, etc.
Find our landscaping design work in Central Oregon areas such as Bend, Redmond, Sisters and other outlining areas.